Aloe Vera Gel Freeze Dried Powder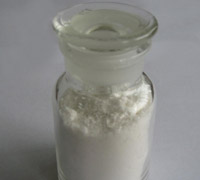 Product Name: Aloe Barbadensis Extract
CAS Number: 85507-69-3
EINECS: 287-390-8
PRODUCT NAME: 200:1 Aloe Vera Gel Freeze Dried Powder
BOTANINCAL SOURCE: Aloe Barbadensis Miller
PRODUCT DEFINITION:
PROCESS SUMMARY: This product is extracted from the fresh
aloe vera
leaves, after the washing, sterilizing, and dispatching in the first step, and extracted by the modern juice extractor in the second, the extracted juice then to be decolorized and filtered. The filtered juice is separated by our machine for organic membrane at the normal temperature. After the process of Membrane Separation(MS), The membrane-separated concentrate juice is freeze dried to be made into the 200:1 Aloe Vera Gel Freeze Dried Powder.
REASON FOR 200:1: There is about 0.5% of soluble solids in aloe vera gel. As a result, 200kg of 1 :1 aloe vera gel juice is frozen and dried into about 1kg of aloe vera gel freeze dried powder, that is 200:1.
EFFICIENCY & USES: 200:1
Aloe Vera Gel Freeze Dried Powder
is rich in aloe polysaccharides (aloverose), protein, organic acid, amino acid, microelements and many other active components. It is endowed with the efficiency to boost human immunity, recuperate bowels, remove specks for beauty, resist oxidation, maintain moisture, diminish inflammation, reduce blood fat and sugar, nourish liver and so on. In additon, it is a kind of advanced industrial materials widely used in the manufacturing of food, cosmetics, health articles, drugs, sanitary accessories, etc.
PRODUCT CATEGORY IN TERMS OF APPLICATION
Food: Food additives, beverages (functional beverages, fruit and vegetable beverages, dairy beverages, alcohol beverages, etc. ), canned food, dairy products, etc.
Health Articles: Tablets, capsules, oral liquid tonic, medicine to be taken after being mixed with boiling water, wine, etc. and other health articles of does type with associative efficiency.
Aesthetic nursing and commodity for household and personal care chemicals: cosmetics of suntan, fleck and acne dispelling, hand and skin care; products of skin cleaning, moisture and other products such as liquid shampoo, hair conditioner, bath foam, hair waving chemical, shaving chemical, depilate chemical, etc.
Drugs: Anti - cancer drugs, traditional anodyne, spray set of emergency treatment, hemorrhoids curing, scar dispelling, etc.
Sanitary Accessories: Diaper, napkin, disinfectant, liquid soap, etc.
Safety Evaluation:It is the natural aloe vera product without any toxin or side-effect.
Dosage on Recommendation:
It is not limited for the use level of aloe vera gel product in food. 1g-5g of dosage is recommended for adult everyday.
The Use Level of 200:1 aloe vera gel FD powder is no less than 0.1% in cosmetics products as a general rule. Normally 0.2%-0.3% at least is recommended.
Holding & In-use Conditions: 200:1 aloe vera gel FD powder is sensitive to heat and therefore it is easy to be moisture absorbing. The powder should be sealed and kept in warehouse of being cool, dry and ventilated. Protected from light. It should not be piled up in the open air or stored among anything noxious or peculiar smelling. Use as fast as possible once it is opened.
Packing Specification: 1kg per aluminium foil bag, 20bags in a carton drum.
Guarantee Period: Quality guarantee for 2 years if kept in sealed in accordance with conditions above-mentioned.
Index of quality: Sense Statistics:
| | |
| --- | --- |
| Test | Specification |
| Appearance |  White to gray powder |
| Odour | Aloe odor, no peculiar smell |
| GMO | Free |
Physical Statistics
Test

Index

Aloverose  (mg/kg)

       ≥8.0×104

Water  (%)

≤5.00

Aloin (ppm, 1% solution)

≤0.1

The following index is determined when the soluble solid is 0.5% of the ehydration

Absorbency(400nm)

≤0.20

pH

 3.5-5.0
Hygiene Index
| | |
| --- | --- |
| Test | Index |
| Pb       mg/kg | ≤ 2.0 |
| As       mg/kg | ≤ 1.0 |
| Hg       mg/kg | ≤0.01 |
| Cu       mg/kg |        ≤10 |
| Total colony count        cfu/g | ≤100 |
| Coliform         (MPN/g) | ≤3 |
| Mildew、microzyme      cfu/g | ≤10 |
| Pathogenic bacterium(salmonella, shigella, staphylococcus aureus) | Negative |